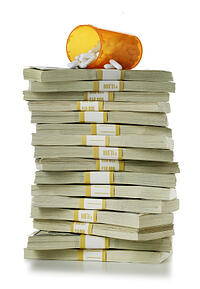 Medicare and Medicaid are sometimes confused; it's important to understand that these programs are not the same. While Medicare serves all retirees over the age of 65 who paid into the Social Security system for a specified time period, Medicaid is the health program for individuals and families with low incomes and negligible resources. It is means-tested and jointly funded and administered by the states and federal government. Medicaid is the largest U.S. funding source for medical and health-related services for those with limited income.
If you qualify for Medicaid coverage, your benefits include some types of long-term care, home health care services for qualified individuals, and both inpatient and outpatient hospital services. That "if you qualify for Medicaid coverage" phrase is critically important. Medicaid planning is a strategy used to satisfy financial eligibility requirements. It is basically a legal way to restructure assets and income so that an individual or family can qualify for Medicaid long-term care assistance.
How It Works
Every individual or family's circumstances are assessed on a case-by-case basis. Though each state varies somewhat in case treatment, there are several common factors taken into consideration:
Marital status

Home ownership

Pension benefits or social security income

Assets such as real estate, stocks and bonds, mineral interests, annuities and IRAs

Appropriately drafted legal documents such as a will, power of attorney, living wills, trusts or other similar estate and disability planning

Mental competency, i.e. the ability to change documents and handle asset

Family support

Urgency of required care
Based on the above factors, here are some of the legal methods to restructure your existing assets so you qualify for Medicaid assistance. However, do not attempt to do anything without the input and guidance of an experienced attorney who understands Medicaid rules and regulations:
Convert assets that Medicaid considers countable to those it considers exempt or

Convert an asset into an income

Transfer assets to other persons in or outside of the

Exercise provisions which allow a client to expand the amount of protected assets beyond statutory limits. This is called resource expansion.
New Eligibility Rules
Determining eligibility can be complicated and again, points to the importance of using an experienced Medicaid attorney. The federal government's
Affordable Care Act of 2010
filled in gaps in coverage for the poorest Americans by creating a minimum Medicaid income eligibility level across the country. Beginning in January 2014, individuals under 65 years of age with income below 133 percent of the federal poverty level (currently determined at $14,500 for an individual and $29,700 for a family of four) will be Medicaid-eligible.
Getting Qualified = Getting Advice
Most people initially think that giving away their assets will quickly qualify them, but this in fact can delay benefits. Also, you must keep impeccable records documenting any transfers made and why they were made. If you think you're eligible, here's the first step to take: talk to a qualified expert in the field. Help is available so you do not have to spend everything to become Medicaid-eligible.
Tell us about your Medicaid planning experiences: what advice would you offer?
Looking for the highest quality

affordable

senior care in the Southeast

?

Assisted living and independent living doesn't have to lose the charm of the south. And it doesn't have a destory your pocketbook. Learn more about our affordable assisted living and independent living options in Georgia and Tennessee.