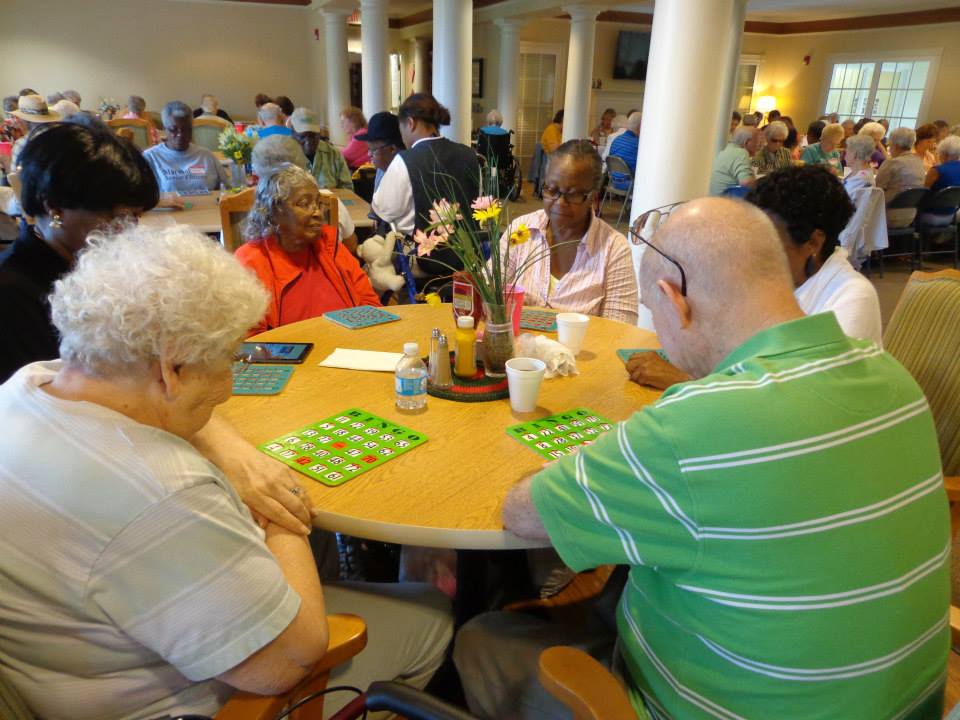 At Senior Solutions, we strive to make sure every day is overflowing with fun activities for our residents. Our activities are specifically designed to inspire our residents to remain active, and at the same time encourage and promote a strong sense of community.
Our Activities Directors are always looking for creative and entertaining ways to help our residents come together, and every day we work hard to ensure our activities are well-rounded. Our apprach to actitivites is just one of the ways Senior Solutions provides comprehensive and compassionate care for our residents.
Below are just a few examples of how we integrate activities into everyday life in our communities.